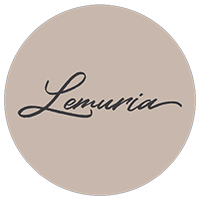 Wine Flights Menu
Wine Flight A
Ramirana Sauvignon Blanc Gewurztraminer Gran Reserva 2015
Pale green in color. Predominating on the nose notes of jasmine, orange blossom and green lime peel, complemented by a soft ginger hint. On the palate, the wine is juicy and fresh but with nice volume.
Dominio del Plata Crios Torrontes 2018
Pale yellow-greenish in color. The nose is floral, young, and fresh with aromas of fresh ginger, white flowers, nectarines and citrus fruits. The palate highlights its fruit structure and great minerality. Its finish is fresh and elegant.
Vina Echeverria Merlot Reseva 2017
Garnet red with purple hues. On the nose, intense aromas of strawberries and blackberries combine nicely with notes of black pepper and dried fruits. A juicy and silky mouthful that persists to a fruity finish.
PHP 995+ / person
A
Wine Flight B
Bercher Grauburgunder 2016
Fruity on the nose, spicy on the palate. A full-bodied yet uncomplicated white wine. Pails well with crustaceans and cold appetizers such as salads, carpaccio and antipasti.
Gernot Heinrich Pinot Noir 2017
Multifaceted, red-berried fruit is reflected in eternal volition. Its supple, fine-grained tannins achieve vitality through a friendly shove of invigorating acid, hoisting sails with a svelte, defined body toward unrepentant wine enjoyment.
El Principal Calicanto 2011
This wine is a blend of Cabernet Sauvignon and other varieties such as Carmenere, Cabernet Franc, Syrah and Petit Verdot, aged for 12 months in French oak barrels. Expressive aromas of mint and eucalyptus. In the palate in shows round tannins and fresh fruits.
PHP 1500+ / person
+10% service charge