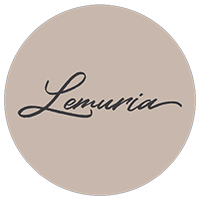 Wine Flights Menu
Wine Flight A
Bercher Grauburgunder 2016
Fruity on the nose, spicy on the palate. A full-bodied yet uncomplicated white wine. Pairs well with crustaceans, and cold appetizers such as salads, carpaccio, and antipasti.
Von Der Leyen Riesling Kabinett 2019
Slightly sweet with sparkling aromas of fresh green apple, gooseberry, pear and grapefruit. Lively, fresh and minerally. To be served as an aperitif, with spicy dishes, pâté and dishes with sweet (fruit) sauces.
Ramirana Cabernet Sauvignon Gran Reserva 2020
An intense purple-black colour and an attractive aroma of blackcurrant with hints of vanilla. Its great structure of ripe tannins make this wine an ideal accompaniment of red meats and mature cheeses.
PHP 1300
+10% service charge
A
Wine Flight B
Dominio Del Plata Crios Torrontes 2020
Crisp, refreshing and aromatic, with a bouquet of citrus fruits, passion fruit, lychee and white flowers. Lively acidity, a hint of creaminess and a long, mineral finish add depth and balance to the palate.
Flavors of violets and forest mushrooms fill the chopped cherries on the palate.
Dominio Del Plata Susana Balbo Brioso 2019
Deep, brooding and intense garnet color with deep aromas of black currants framed by light French oak. Big, lush and concentrated with a core of red and black currant fruit. It has a range of layered flavors including dark chocolate, tobacco and cedar leading into a long finish.
PHP 1600
+10% service charge