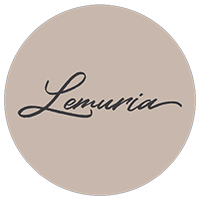 Wine Flights Menu
Wine Flight A
Elderton E-Series Chardonnay Unoaked 2021
Medium bodied, crisp, and subtle style with a medium straw/light gold color. Peach, melon and mango aroma with a deliciously rich, balanced and uncomplicated taste.
Von Der Leyen Riesling Kabinett 2019
Slightly sweet with sparkling aromas of fresh green apple, gooseberry, pear and grapefruit. Lively, fresh and minerally. To be served as an aperitif, with spicy dishes, pâté and dishes with sweet (fruit) sauces.
Bodega Piedra Negra Malbec 2020 (Certified Organic)
Bright ruby colour. On the nose red summer fruit aromas dominate with a slight touch of black pepper. On the palate there is an attractive concentration of ripe red fruits which gives volume to the wine. It has a good structure and the tannins are soft and smooth. Its finish is long with notes of coffee.
PHP 1700+ / person
A
Wine Flight B
La Colina Piatra Alba 2017
The wine opens with Chardonnay aromas of ripe yellow fruits, complemented by notes of peaches and tropical fruits coming from Viognier. The long finish, slightly floral and mineral remind us the delicacy of Feteasca Alba.
Indigo Eyes Cabernet Sauvignon 2020
This Merlot is calm and soft on the nose with hints of cocoa dust, mushroom, and grape leaves. Light to medium-bodied, you will discover upbeat notes of black raspberry, mixed dark fruits and mint with an underlying kick of cassis. Displaying structured tannins and along, velvety finish of rosemary and black licorice, you would enjoy a generously poured glass with roasted beet salad, twice baked potatoes, and garlic rosemary pork.
Elderton E-Series Cabernet Sauvignon 2019
Mid- to full-bodied, classic Australian blend with a deep purple color and aroma of plum, cherry, cassis with hints of vanilla.
PHP 1500+ / person
+10% service charge