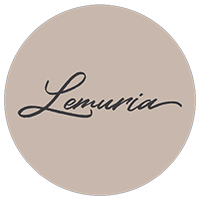 Wine Flights Menu
Wine Flight A
Schubert Selection Sauvignon Blanc 2018
The nose is bursting with aromas of fresh citrus and white flowers. On the palate, this wine is zesty and lively with a crisp acidity and notes of citrus, elderflower and passionfruit.
Domdechant Werner Hochheimer Riesling Kabinett 2019
Perfect harmony between delicate sweetness and elegant acidity. Lively fruitiness in the traditional style.
Bread and Butter Merlot 2019
Beautifully balanced and approachable Merlot with expressive notes of rich plum, dark cherry and sweet baking spice. Soft and easy drinking, chocolate and sweet vanilla notes delight on the finish. Perfect for roasted and cured meats, flavorful cheeses and hearty vegetables.
PHP 1700+ / person
PHP 575+ / glass
A
Wine Flight B
Elderton E-Series Chardonnay 2021
Mid- to full-bodied, classic Australian blend with a deep purple color and aroma of plum, cherry, cassis with hints of vanilla.
Dominio Del Plata Crios Torrontes 2020
Crisp, refreshing and aromatic, with a bouquet of citrus fruits, passion fruit, lychee and white flowers. Lively acidity, a hint of creaminess and a long, mineral finish add depth and balance to the palate.
Catena Zapata Malbec 2020
It combines density and sweetness on the one hand, with gripping, lightly saline flavors of mocha, dark berries, spice, and minerals; a palate-staining finish dominated by sweet black and blue fruits. Pairs well with lamb chops, beef tenderloin, and goat cheese.
PHP 1500+ / person
PHP 495+ / glass
+10% service charge