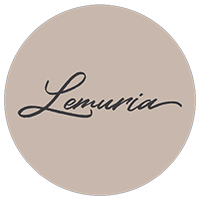 Wine Flights Menu
Wine Flight A
Schubert Selection Sauvignon Blanc 2018 (Certified Organic)
The nose is bursting with aromas of fresh citrus and white flowers. On the palate, this wine is zesty and lively with a crisp acidity and notes of citrus, elderflower and passionfruit.
Von Der Leyen Riesling Kabinett 2019
Slightly sweet with sparkling aromas of fresh green apple, gooseberry, pear and grapefruit. Lively, fresh and minerally. To be served as an aperitif, with spicy dishes, pâté and dishes with sweet (fruit) sauces.
Gernot Heinrich Blaufränkisch 2015 (Certified Organic)
Providing unbridled drinking pleasure, the 2015 Blaufränkisch dances playfully back and forth between the refreshing red berried fruitiness of homemade cranberry, cherry, and lingonberry jelly and the piquant spice of an herb garden – not to mention the pepper mill. The delineated compact body swings in cophasal harmony with fine-grained, soft tannin and a delicate, animating acid nerve. A proud and elegant representative of its pedigree that cheerfully brings just the right doses of concentration and body in the glass without a hint of heaviness.
PHP 1700+ / person
A
Wine Flight B
La Colina Piatra Alba 2017
The wine opens with Chardonnay aromas of ripe yellow fruits, complemented by notes of peaches and tropical fruits coming from Viognier. The long finish, slightly floral and mineral remind us the delicacy of Feteasca Alba.
Prahova Valley Pinot Noir Special Reserve 2016
This is a well-balanced medium dry Pinot Noir displaying aromas of violets, ripe blueberries and blackberries, complemented by subtle spice and cigar notes. The palate shows elegant fruitness and fine tannins. Ideal to be served with red or white meat dishes, fine cheeses or pasta.
Indigo Eyes Cabernet Sauvignon 2020
A signature example of elegance, our Cabernet graces the nose with notes of red plum, Bing cherry, and light accents of forest floor and freshly ground coffee. A seductive profile of blue and purple fruit envelopes the palate with finely grained tannins, dominated by flavors of blueberry and black currant. Unfolding with great depth, classic vanilla oak lingers on the structured finish with layered notes of chocolate brown spice, spearmint, and dark molasses.
PHP 1500+ / person
+10% service charge