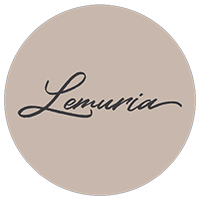 Wine Flights Menu
Wine Flight A
Schubert Selection Sauvignon Blanc 2018 (Certified Organic)
The nose is bursting with aromas of fresh citrus and white flowers. On the palate, this wine is zesty and lively with a crisp acidity and notes of citrus, elderflower and passionfruit.
Domdechant Werner Hochheim Riesling Classic QBA 2017
Apricot, lemon and chalky mineral aromas. Ripe apple and pear flavours, offset by a taut acidity.
Sally's Paddock Sasha Shiraz 2017
This fun, easy going wines, made in the beautiful Pyrenees ranges of Victoria. Using traditional techniques, reflect the unique style of the region and the soils in which they are grown. A typical Pyrenees Shiraz with pepper spice and luscious ripe dark berry fruit with fine grained tannin and satisfying length.
PHP 1700+ / person
A
Wine Flight B
Bercher Grauburgunder 2016
Fruity on the nose, spicy on the palate. A full-bodied yet uncomplicated white wine. Pairs well with crustaceans, and cold appetizers such as salads, carpaccio, and antipasti.
This Merlot is calm and soft on the nose with hints of cocoa dust, mushroom, and grape leaves. Light to medium-bodied, you will discover upbeat notes of black raspberry, mixed dark fruits and mint with an underlying kick of cassis. Displaying structured tannins and a long, velvety finish of rosemary and black licorice, you would enjoy a generously poured glass with roasted beet salad, twice baked potatoes, and garlic rosemary pork.
Montes Classic Cabernet Sauvignon 2021
Of vivid ruby-red colour, the wine reveals mainly fresh red fruit aromas, with the typical characteristics of Cabernet Sauvignon, such as strawberry, cherry, red plum, cassis, and a distinct note of cigar box. The eight months' contact with French oak provides an interesting feeling of complexity, that blends toasted aromas with vanilla and sweet spice, combining very well with the fruit. The palate is balanced and very smooth; medium-bodied, but with silky tannins and a very well-defined acidity. It is an easy-to-enjoy wine, with a pleasant overall sensation.
PHP 1500+ / person
+10% service charge